SAVE THE DATE for Next Year's Fall Conference: 28 September 2024
We hope you enjoyed the 2023 Fall Conference!
TAKE CARE & SHARE:
Organize and Archive Your Genealogy Materials
LIVE KEYNOTE by Scott Fisher of "Extreme Genes:"
Join us LIVE ONLINE on Saturday, 23 Sep 2023, as we kick off our virtual Fall Conference with a keynote by Scott Fisher of "Extreme Genes." The event will be recorded, and the recording will be available to registrants through Monday, 16 Oct 2023. 
Saturday, 23 Sep               11:00 am-Noon (Central)
Who's Going to Want It? Keeping Your Treasures Out of The Landfill by Scott Fisher of "Extreme Genes"
"Extreme Genes" host Scott Fisher talks about the problems every family historian must ultimately face: What to do with treasured family heirlooms and photographs. To keep those things from being tossed in the landfill after you're gone, a plan must be put in place before it's too late. Scott will explain the various parts of an ideal succession plan, including preservation, archiving, presentation, connecting stories, and even marketing.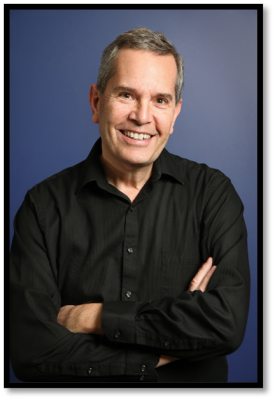 Scott Fisher is a native of Greenwich, Connecticut, and has been on the radio since he was 15 years old…over 50 years. His career took him from Connecticut to New York, to Cincinnati, to Miami, and finally to Utah, where he found a home hosting morning radio for over thirty years. During that time, he would take advantage of the Family History Library in Salt Lake City and become self-taught in the many aspects of family history and genealogical research. In 2013, he began a national radio program called Extreme Genes, which airs on radio stations around the country on weekends, featuring expert guests, as well as "ordinary people with extraordinary finds." It is a mix of education, information, and entertainment. After it airs on the radio, it is released as a podcast. Scott has been married to his wife Julie, a former Utah state legislator, for over 40 years. They have four children and six grandchildren.
This keynote is made possible by a generous donation from FVGS member Gary Hargis.
3 LIVE ONLINE Events:
Registrants have access to all LIVE ONLINE events. All of the events (except the Scan-A-Thon) will be recorded. The recordings will be available through 16 Oct 2023.
Tuesday, 26 Sep                 6:30-8:30 pm (Central)
Archiving and Preservation Workshop with Melissa Barker
All genealogists have genealogical records, photos, and artifacts that they don't know how to preserve for future generations. If we don't take care of our records now, they will not survive in the future. Learn from a seasoned archivist how to archive and preserve your documents, photographs, and artifacts.
Do you have an artifact you want to preserve and store for future generations? Do you want to display a treasured document or family heirloom but don't know how to do it safely? Submit your archiving or preservation question by Monday, 18 Sep 2023, for Melissa to review. If selected, Melissa will feature your case in the Archiving and Preservation Workshop!
The link to submit your archiving or preservation question will be included in your registration confirmation.
Saturday, 30 Sep               10:00 am-Noon (Central)
Scan-A-Thon & Photo Organizing Workshop* with LaDonna Garner, MA (not recorded)
Do you have a stuffed photo box or cell phone overflowing with images? Join us in this town hall-style virtual session to organize, scan, and learn tips to get your photos prepped, digitized, and shared with the family and family history project. Have your box or files of images handy; an available scanner is suggested.
Be familiar with your scanning device and Zoom audio, video, and chat features in advance to get the most out of the workshop.
*The virtual Scan-A-Thon is limited to 50 registrants and will not be recorded.
A link to sign up for the workshop will be included in your registration confirmation.
Saturday, 30 Sep               12:30-2:00 pm (Central)
Gifting Your Collection – A Panel Discussion and Q&A with experts from Newberry Library, Naper Settlement, and Little White School Museum. Moderated by Laura Kovarik.
Learn the ins and outs of gifting your collection with Matt Rutherford from Newberry Library (Chicago, IL), Christine McNulty from Naper Settlement (Naperville, IL), and Roger Matile from Little White School Museum (Oswego, IL). Learn about the acquisition process, the steps to take before gifting your collection, and more in this panel discussion moderated by FVGS member Laura Kovarik.
4 ON-DEMAND Lectures:
Registrants have unlimited access to all four ON-DEMAND lectures for 30 days—from 16 Sep through 16 Oct 2023. Closed captioning is available.
The Home Archivist: Preserving Family Records Like A Pro! By Melissa Barker
Learn from a professional archivist how to preserve, protect, and archive family records, photographs, and artifacts. Best practices for organization, purchasing archival materials, and practical records preservation that any home archivist can achieve! Learn how to process your collection of genealogical records from start to finish. Learn the steps archivists use to process small and large records collections at the archives and how you can use these steps to get a handle on your family records collections!
Save It! Backing Up and Organizing Photos, Digital Files, and Paper Piles by LaDonna Garner, MA
D
iscover ways to properly backup genealogy files, digitize documents and photos, and learn additional tips to organize the growing array of digital and paper sources to maximize your genealogy research.
Organize Like an Archivist: Taming Your Genealogy Records and Research by Nancy Loe, MA, MLS
This presentation helps you put your family history research in order. Learn simple and effective strategies to organize and link your digital files and paper records using the same principles as professional archivists. No need for color codes, numbering systems, or other complicated schemes with this archives-based system. And when your records are organized, you can spend more time on research.
Where There's a Will: Planning a Future for Your Genealogy Legacy by Denise May Levenick
Save your genealogy research from the trash with a "genealogy will" and legacy plan that helps your heirs preserve your family history. Today's genealogists leave a large footprint, physical and digital. Learn a step-by-step strategy for passing on inherited treasures, as well as lifetime research and online digital assets such as online family trees and DNA mapping.
Speaker Bios:
Melissa Barker is a Certified Archives Manager and Public Historian currently working at the Houston County, Tennessee Archives &Museum. She lectures, teaches, and writes about the genealogy research process, researching in archives, and records preservation. She conducts virtual webinar presentations across the United States for genealogical and historical societies. She writes a popular blog entitled A Genealogist in the Archives and is a well-known genealogy Book Reviewer. She has been a Professional Genealogist for 19 years with expertise in Tennessee records. She has been researching her own family history for the past 33 years.
LaDonna Garner, MA, is a historic consultant and professional genealogist in Southeast Missouri. She has earned an M.A. in Historic Preservation and focuses on forgotten communities and cemetery preservation. She has held various positions in many genealogical organizations as a board member, vice president, editor, fundraiser, speaker, conference committee, technical chair, and active volunteer, as well as a curator for a historic property. Her current project regards the recording and mapping of minority communities in S.E. Missouri. Garner is passionately merging genealogy and historic preservation for a greater understanding of people, places, and cultural heritage.
After a long professional career in academic archives and genealogy libraries,
Nancy Loe, MA, MLS, launched her website, SassyJaneGenealogy.com. Her site features a blog, monthly newsletter, and genealogy e-books on U.S. and European research.
Nancy also provides expert guidance on information management to help genealogists search smart and find more primary sources. She has presented at genealogy gatherings in the US, Canada, and Australia, including NGS, RootsTech, and Legacy Family Tree.
Ask her about the strangest thing she ever discovered in an archive.
Denise May Levenick
Denise May Levenick is a writer, researcher, and speaker with a passion for preserving and sharing family treasures of all kinds. She is the creator of the family history blog, The Family Curator www.TheFamilyCurator.com, and the author of two books on caring for family treasures.
Gifting Your Collection Panelist Bios:
Matt Rutherford, MLIS (Curator of Genealogy and Local History, Newberry Library)
Matt Rutherford, MLIS, has been Curator of Genealogy and Local History at the Newberry Library for fourteen years. In addition to managing the Newberry's renowned genealogy collection, Matt has also answered thousands of questions on a wide range of genealogy topics. He has spoken at the Illinois State Genealogical Society and the Conference on Illinois History, as well as several local genealogy societies, including the North Suburban Genealogical Society, the Elgin Genealogical Society, Genealogical Forum of Elmhurst, and the Illinois St. Andrew Society. In addition, Matt teaches seminars on a variety of genealogy topics, including beginning genealogy, researching at the Newberry Library, using repositories and archives, researching pre-fire Chicago, adoption searches, non-population census schedules, and the history of the federal census. He is the co-author of A Bibliography of African American History at the Newberry Library (2005).
Christine McNulty (Chief Curator, Naper Settlement)
Chief Curator Christine McNulty holds a master's degree in public history from Indiana University-Purdue University Indianapolis and has spent over thirteen years in the museum and archival fields. She has created numerous exhibitions that showcased the stories of multiple communities, from Flint, Michigan, to Pakwatch, Uganda. Her experience includes developing exhibitions, acquiring artifacts, commissioning artwork and performances, and managing fine art and historical collections.  She also has a background in processing archival, photographic, and audio-visual collections and has worked extensively with digital assets.
Roger Matile (Director, Little White School Museum)
Roger A. Matile, 77, is a historical columnist for Shaw Media, Inc., blogger at History on the Fox, and the former editor of the Ledger-Sentinel, an 8,400 circulation weekly newspaper in Oswego, Ill. He is a lifelong resident of the Oswego area.
He began his interest in public history in 1974 when he joined the Kendall County Bicentennial Commission. He was subsequently appointed the commission's Education Chairman. Between 1974 and December 1976, he gave dozens of slide presentations on the history of Illinois and Kendall County. He co-authored two entries in the commission's Monograph Series, Indians of Kendall County with Paula Fenza and A Student's History of Kendall County with his wife, Sue Matile. He was a contributing author to A Bicentennial History of Kendall County, published in 1976, and also helped edit portions of the book. Read Roger's full bio.
Laura Kovarik (FVGS Moderator)
Laura Kovarik has been involved in genealogy for more than 25 years, including leadership and educational positions at the local and state levels. Laura has enhanced her genealogical education through conferences, institutes, and study groups. She is a member of the Association of Professional Genealogists as well as the National Genealogical Society, Illinois State Genealogical Society (ISGS), and other local genealogical and historical societies, including the Fox Valley Genealogical Society. Her writing has appeared in Fox Tales and The Quarterly.
Laura's areas of interest include the 1950 US Census, Norwegian research, and creating timelines to assist with genealogical research. Her current project is using ephemera to document the social life of an ancestor in late 1880s Chicago.